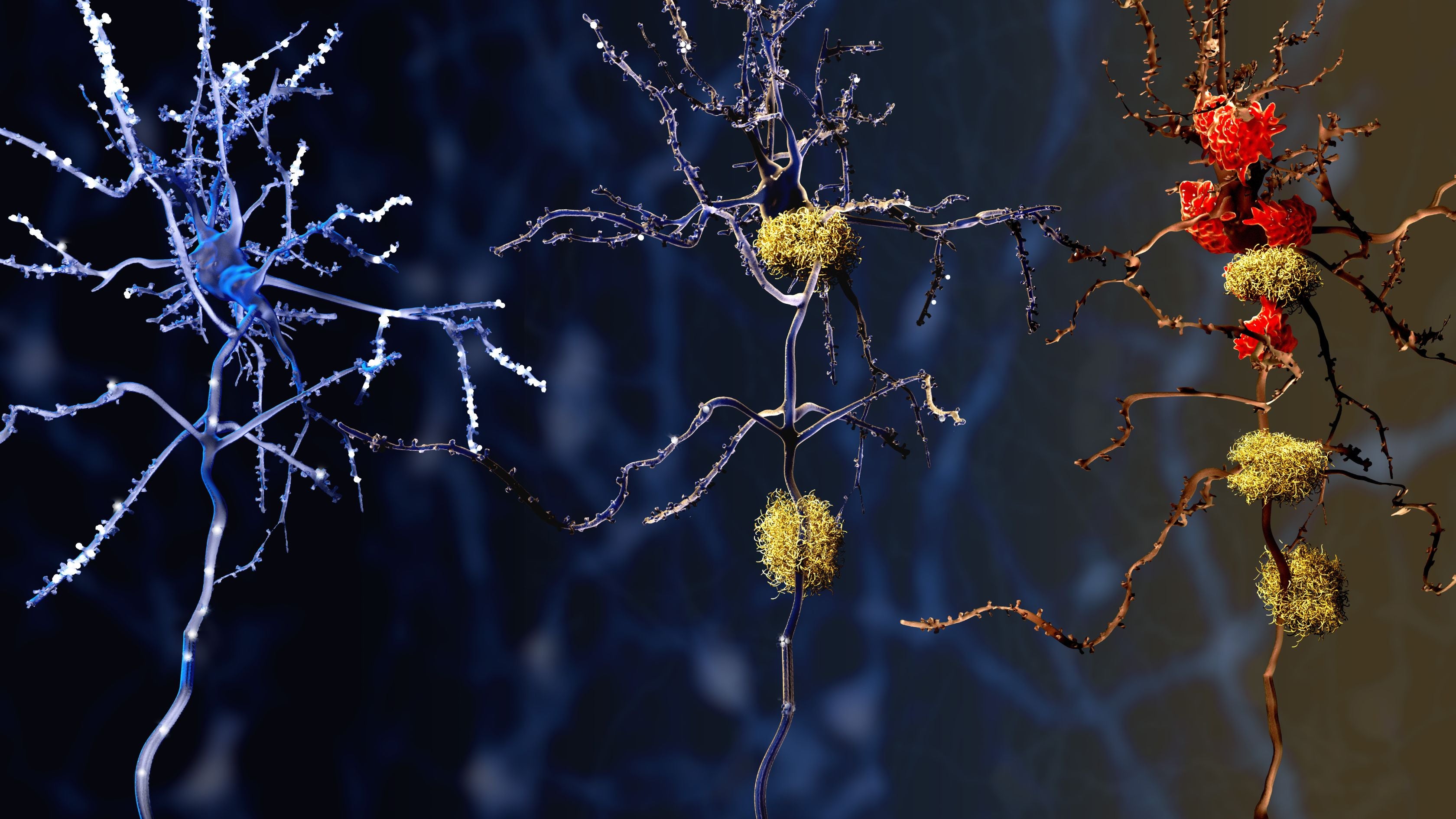 Aging Breakthroughs: Could Alzheimer's Be Linked to the Gut?
Have you ever had a gut reaction?
Sometimes we have strong feelings about things and instead of listening to logic, we follow our gut instincts. It's that certainty that people get when they just know.
Science is showing that these aren't just expressions, but that there is a connection between your brain and your gut. This explains why you sometimes get that tickle in your stomach or feel nauseous when you are nervous. It's definitely not just in your head!
Researchers are taking this connection a step further and looking into specific diseases that may have a connection to our microbiome. In fact, there is an ongoing project looking at Alzheimer's disease and the gut.
What is a microbiome?
We know a lot about the outside world, but there are also several worlds inside of us. These worlds are where trillions of organisms live. Viruses, fungi, bacteria and other microorganisms make up this population. We have microbiomes (little worlds) on our skin, in our nose, and in our gastrointestinal tract, or the gut. 
We are born with these microbiomes and throughout our lives it changes and evolves, depending on our environment and the people and things we interact with. The microorganisms in our gut have processes for breaking down foods and turning them into ingredients our bodies use. They develop the immune system, block pathogens, synthesize vitamins, and more.
Why does my stomach feel funny when I'm nervous?
Everything is interconnected. For example, the very thought of eating can release the stomach's juices before food gets there. When you're nervous, stressed, or emotional, your brain sends signals all over your body and sometimes it's your stomach that seems to get the most reaction. 
Clearly, you don't have actual butterflies in your stomach. But, there are tens of trillions of organisms that live there. These help us with digestion and overall health. These tiny organisms are connected to your brain and when you're stressed, they can act up. 
Scientists don't know how the organisms in our gut affect the brain. There are theories that the bacteria produces molecules that signal the brain via the bloodstream and nervous system. It's possible that some gut bacteria might trigger the release of hormones. 
Interestingly, 90% of serotonin is made in the gut! Serotonin is linked to our mood and the feeling of wellbeing. The gut also contains the bacteria lactobacillus rhamnosus, which is a neurotransmitter that calms anxiety. There are many other gut bacteria that may influence mental health.
Can gut bacteria affect us in a negative way?
If bacteria has such a powerful effect on our brain, are there certain types that could cause problems? 
Dysbiosis is an imbalance in the gut. This is when bad bacteria takes over. When the microbiome is overrun, it seems to cause issues with communication between the gut and the brain. Dysbiosis has been linked to depression and studies are being done to see if there are links between the gut and autism, ADHD, and anxiety.  
Alzheimer's & The Gut
There may also be a link between the microbiome and Alzheimer's disease. Bad bacteria may irritate the immune system and influence the brain's immune cells. Alzheimer's patients' guts are often overpopulated with a specific microbe. They also have less diversity in their gut when compared to other adults. 
Extensive research is being done by the Alzheimer Gut Microbiome Project (AGMP) in conjunction with many Alzheimer's research centers. Nearly 6,000 people have provided samples of their poop (yes, really) and blood. In addition to analyzing samples, they are looking at diet and lifestyle changes to see if the changes affect the microbiome and the progression of the disease. 
A 2021 study found a correlation between the gut microbiome and the behavioral and cognitive performance of mice carrying genes associated with Alzheimer's disease. The study did suggest a relationship between the microbes in the gut and the expression of the genes that trigger Alzheimer's. In addition to the changes that were observed and measured, scientists were able to look at the neural tissue in the hippocampus, which is an area of the brain affected by Alzheimer's. This examination further confirmed the relationship. 
Study after study have shown that Alzheimer's patients have a distinct microbiome makeup. 
The exciting part of this is that we can manipulate the microbiome. As this is studied, it could point to an almost simple solution to preventing or slowing the progression of Alzheimer's and other diseases.
How to Modify the Microbiome
Even though there is a lot to be learned, we do know that our environment and especially what we eat will affect the microbiome. Your best bet to influence gut health is by eating a diet rich in plants, unsaturated fats, and vegetable oils. Limit refined sugars and red and processed meat. These foods increase the diversity of your gut. 
A study done at the University of California San Diego showed that people who eat more than 30 unique plant foods per week had a very diverse microbiome. Don't let the idea of 30 different plant foods scare you. Plant foods are anything that aren't meat or animal products. This includes fruits, vegetables, whole grains, legumes, nuts, seeds, herbs, and spices. A multigrain sandwich with hummus, tomatoes, avocado, lettuce, sprouts, and red peppers could supply at least 10 plant foods in just one meal!
Just adding a little bit can help you make big improvements. 
You might be thinking, "Can't I just take a probiotic?" The answer depends.
Probiotic supplements can help after you've been taking an antibiotic. But the microbes in the supplement don't stick around permanently. How you react to a probiotic depends on the inflammation in your body and your genes. If it doesn't seem to make you feel better, don't take it. 
One interesting thing to note is that the Food and Drug Administration doesn't regulate most probiotics found over the counter. The best way to learn is to research the products you are taking by reading the studies that the manufacturer released or by looking at other health studies. 
Next Steps
The connection between the gut and the brain is fascinating! More studies are being conducted, including some clinical trials on humans. 
As we learn more about the breakthroughs being made, the team at Qyral will be sure to keep you informed.
back to blog