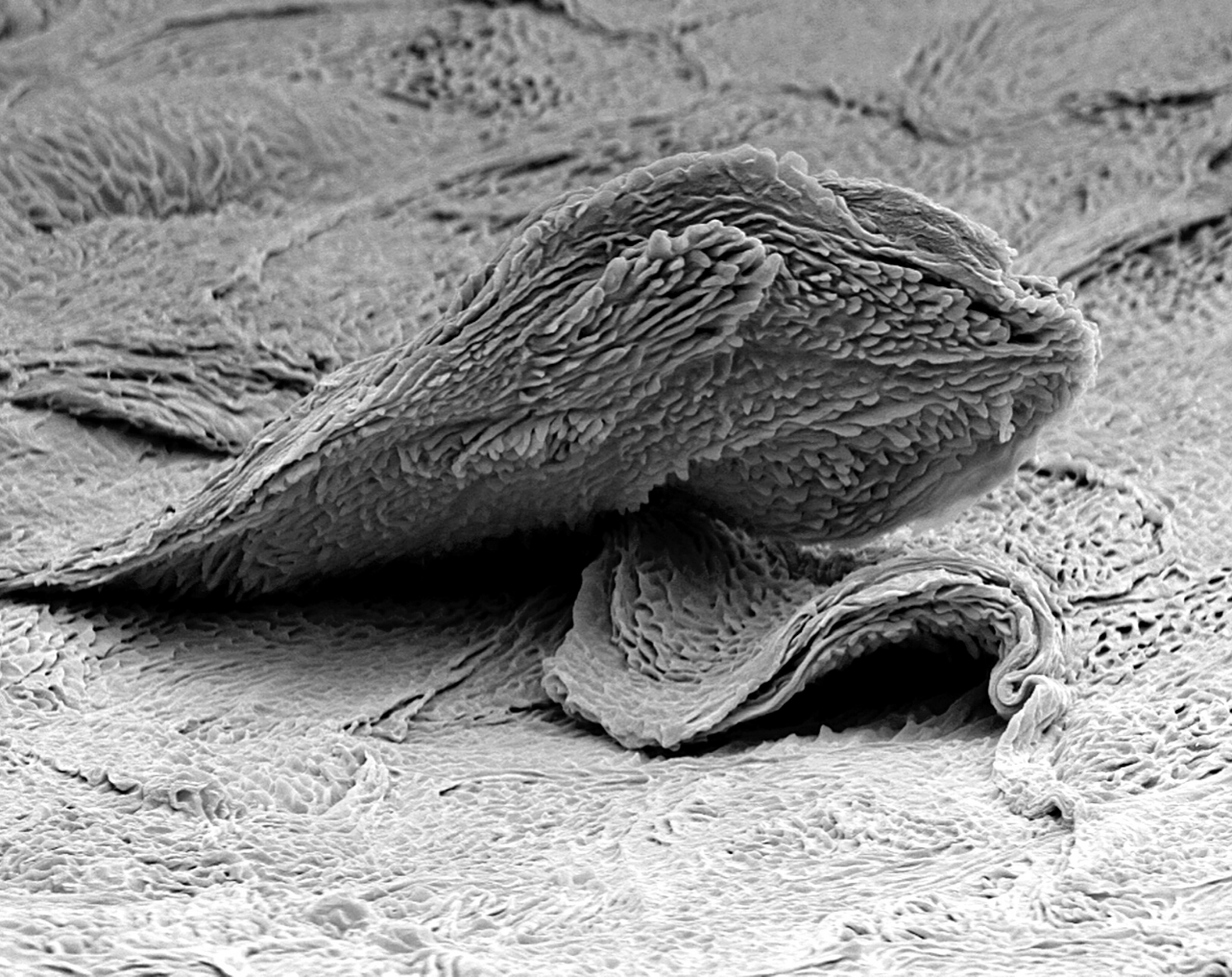 Best Kept Anti-aging and Skincare Secret — Cellular Turnover
Explorers and philosophers have searched for centuries for the mythical Fountain of Youth to cure or reverse the effects of aging — what Shakespeare called the "hideous winter." While today we know no such miracle exists, we also understand more about how the skin works and how to really look younger and healthier.
The secret to our aging process is in the dust you might have noticed collecting on your furniture. As surprising as it may seem, most of that dust is made up of shed skin cells, which we lose in a process known as cellular turnover. While cellular turnover describes the entire skin renewal cycle, the process of skin shedding is called desquamation, and as we age, desquamation and cellular turnover slows significantly, leading to signs of aging skin.
Let's dive in!
Our skin has a cycle
The skin is your largest organ and consists of three major layers of tissue: the epidermis, dermis and the subcutaneous layer. The epidermis is the paper-thin outer layer of the skin, which has 5 layers of its own. Its function is to protect you from environmental pathogens and regulate the amount of water released from the body into the atmosphere.
The skin and its 3 major layers: epidermis, dermis, and subcutaneous layer:
The outermost layer of the epidermis, called the stratum corneum, consists of dead cells that are always flaking or washing off. These are replaced by new cells, manufactured in the lower portion of the epidermis, that move upward to the outside of the skin. As they do so, they harden and are in turn sloughed off and replaced.
So what causes aging of the skin?
When we are babies, cellular turnover takes place in 3–5 days, hence our amazingly soft, smooth, and adorably squishy plump cheeks. By the time our teen years roll around, this process begins to slow down and can take up to 21 days. Then things begin to really slow down. By our forties, it can take up to 60 days to complete the skin cell cycle. And after our fifties hit, it can take as much as 90 days to complete the cell renewal cycle. That's where wrinkles come in!
As the process of cellular turnover declines, dead cells begin to accumulate on the surface of the skin. This leads to a collapse in skin structure, causing wrinkles and folds. The decrease in new cell production results in dull, uneven, and rough textured skin.
Microscopic view of the epidermis as dead skin cells and bacteria begin to accumulate, exacerbating the wrinkles and folds in the skin:
Key lipids within the epidermis are created from the breakdown of skin cells in a process known as keratinization. As cellular turnover slows, so too does keratinization, leaving skin drier and thinner. The lack of protection in aging skin also causes it to become more susceptible to sensitivity and damage.
The slowing of these processes also leads to increased visibility in sporadic skin pigmentation, changes in skin tone and uneven coloring. Bacteria trapped by the aging cells can cause blemishes and outbreaks, and irregular cells can also become trapped, causing spots, discoloration and sometimes more serious skin conditions.
Other factors affecting cellular turnover
The mitochondria is responsible for providing our cells with energy. The number of mitochondria in a cell varies widely by organism, tissue, and cell type. For instance, red blood cells have no mitochondria, whereas skin cells have a few hundred, and liver cells can have more than 2000. As a by-product of the energy produced, mitochondria also produce free radicals. Think of it as the pollution released by your car's exhaust.
Age and environmental factors damage the mitochondria and produce even more free radicals. The result: excess free radicals that lead to oxidative damage, and affect your skin's overall appearance.
Comparison of healthy mitochondria vs. damaged mitochondria and the free radical expulsion from each:
The body maintains antioxidant systems that can help neutralize free radicals. However, these systems get overwhelmed when there is an increase in free radical production or a decrease in antioxidants to deal with them. Age, lifestyle, and genetics are all major factors in the health of our mitochondria. As the mitochondria loses efficiency, cell turnover is depleted, and internal free radical damage begins.
Fibroblast cells, which are responsible for the production of collagen and elastin, also lose effectiveness as we age. The production of new collagen and elastin is only triggered by external supplementation, or by the infliction of damage on the skin through the process of wound healing. Due to both internal and external factors, circulation slows and depletes the level of nourishment via blood flow to the lower layers of the epidermis.
Hormonal changes within the body also play a key role in the "maturity" rate of the skin. Hormones fluctuate wildly for women at various stages of life (puberty, pregnancy, menopause), but a key role in the skin maturing process occurs during menopause when estrogen levels decrease. Low levels of estrogen produce a decrease in glycosaminoglycans in the dermal layer of the skin. This results in a decrease in the lubrication, suppleness, thickness, and healthy glow of the skin.
How can we increase cellular turnover?
Although it is true that environmental, lifestyle, and genetic factors play a huge role in cellular turnover, there are ways to stimulate and increase cell production.
E

xfoliation

In order to stimulate fibroblast cells to create more collagen and elastin, we have to trigger the wound healing process, also known as reepithelialization. The best way to achieve this is through exfoliating. When most people hear of exfoliating, they think of scrubs, pumice stones, and loofahs, and though they are methods of exfoliating, they're only part of the story. There are two main categories of exfoliation: physical (also called manual) that sloughs the skin with friction, and chemical, which involves dissolving the bonds holding dead skin cells together, allowing them to shed more efficiently.

Physical exfoliants scrape dead cells from the surface of the skin, while chemical exfoliants break down the bonds holding dead cells together:
Chemical Exfoliants
Chemical exfoliants are a fantastic way to slough off dead skin and achieve cellular turnover. There are a number of chemical exfoliants, but the main ones are:
Retinoids: Highly effective, but you do have to choose the right one to achieve the potency and results that you want. Retinoids refer to a large class of chemical compounds derived from vitamin A.
Some retinoids can be found over the counter, however, they are only half as effective as prescription-only retinoic acid. Therefore if you are trying to achieve optimal cellular turnover, it is best to go with retinoic acid, which is available through a dermatologist's office. Results can be seen within 1–2 months with peak effect occurring after 2–4 months.
AHA/BHA Acids: Alpha Hydroxy and Beta Hydroxy acids are another great way of achieving cellular turnover and, similar to retinoids, in order to achieve optimal efficacy you need the right acid type at the right pH for your skin.
There are many different types of acids, ranging from glycolic, which is derived from sugar cane, to lactic acid, derived from milk, to mandelic acid, derived from bitter almonds, and a few more. Each acid type has its own molecule size, penetrates the skin differently, and is great for a specific skin condition. The pH and concentration of the acid is also very important. pH is how acidic or basic a solution is, and it's on a scale of 0 to 14. The closer you are to 0, the more acidic, and the closer you are to 14, the more basic. The skin's natural pH is somewhere around 5 (more acidic), and water is a neutral 7.
In order to achieve optimal cellular turnover, the acid needs to be below 5pH, and it needs to be the right acid. For example, if you have oily skin, glycolic acid will not penetrate the dermal layer, therefore you require salicylic acid. If the pH is too low, it can cause serious burns, and not low enough, you will not get skin reepithelialization. The balance and concentration of acid is very important, and a licensed dermatologist or aesthetician will know which acid combination, at what pH, is right for your skin.
Alternatively, at qyral, where a skin assessment quiz, and machine learning algorithm will determine the right combination of acid, at the appropriate concentration and pH for your skin! It is then customized for you and delivered right to your door.
Some examples of over the counter brands of anti-aging treatments containing retinoids and AHA/BHA acids:
Physical Exfoliants
Physical or mechanical exfoliation sloughs away dead skin cells through motion rather than by employing chemicals.
"Mechanical works by physical shearing or loosening skin cells. Examples include microdermabrasion, salt or sugar scrubs and cleansing wipes formulated with charcoal. It's a lot like sandpapering a block of wood or scrubbing tiles — the friction from rubbing an object back and forth over the skin lifts stuck cells, promoting cellular turnover." -Dr. Leonard Haberman, Qyral.com
Dermabrasion, not to be confused with microdermabrasion, is the most effective form of physical exfoliation, and is typically performed by a licensed aesthetician, physician, or surgeon. It uses a rapidly rotating diamond burr or wire brush to remove the outer layers of skin. Microdermabrasion, which propels crystals to exfoliate the epidermis, is also an effective method, and can be performed by nonmedical personnel.
Microdermabrasion being performed at a skin clinic:
Dermal/Laser Resurfacing
Laser resurfacing procedures use highly concentrated beams of light energy or heat to improve or slough off layers of skin, and trigger the production of collagen and encourage faster cellular turnover. They can be broken down into two categories: Ablative and Non-ablative Lasers
Ablative lasers vaporize the outer layers of skin and encourage new skin to heal in its place, thus increasing collagen production and cellular turnover. Ablative lasers are great for treating visible signs of aging and the results generally last for 1 to 5 years. They include: CO2 and Erbium.
Non-Ablative lasers do not break the skin's surface and are far less invasive than ablative treatments. They work by heating up the skin below the surface, which encourages new collagen growth and stimulates cellular turnover, without actually destroying the top layer. Because they do not resurface the skin as invasively as ablative lasers, multiple treatment sessions are necessary to achieve modest clinical results. They include: CoolTouch, Fraxel Restore, and N-Lite.
Ablative treatments remove the outer layers of the skin which trigger healthy new skin to grow, whereas non-ablative treatments leave the skin's surface completely intact and work by deeply heating tissue without exceeding the ablation threshold:
Other factors that promote cellular turnover
We know oxidative damage caused by free radicals plays an important role in your skin's ability to stay youthful. To combat this, be sure to consume plenty of fruits and vegetables high in antioxidants, such as berries, cabbage, beets, and cacao.
Additionally, supplementing with collagen has been shown to have a beneficial impact on the skin's overall appearance. Collagen is the building block of our skin, and there are many types (16 to be exact). Types 1 and 3 are the most effective when it comes to anti-aging and skin health. There are many different sources of types 1 and 3, including beef, pork, and fish. Because of its bioavailability and low molecular weight, Hydrolyzed Marine Collagen (fish) is the most easily absorbed, effective, and superior compared to bovine (cow) and porcine (pig).
Now you understand how cellular turnover affects the skin's appearance. Our skin undergoes a constant cycle of regeneration that slows down as we age. We can help speed this process up by exfoliating physically with scrubs, pumices, dermabrasion, microdermabrasion, or laser resurfacing. Alternatively we can use acids to slough off the excess dead skin and leave younger skin behind. Supplementing with collagen and eating foods rich in antioxidants can also promote skin health and have anti-aging benefits, leaving you with smoother looking, healthier skin.
Want to achieve maximum Cellular Turnover?
I've personally formulated and developed the topical and supplement products for my new brand www.qyral.com around this idea of Cellular Turnover!
back to blog