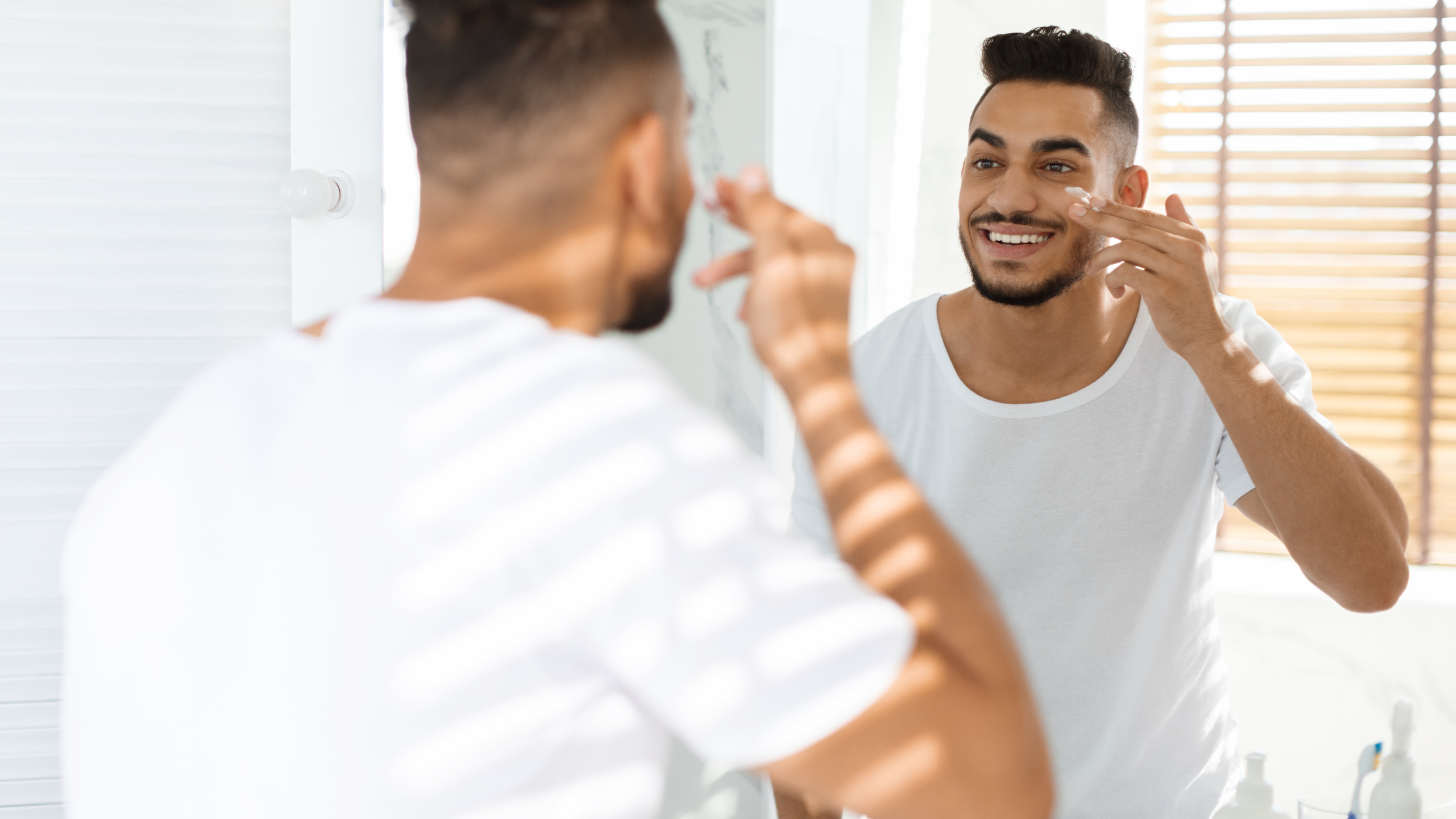 The Four Best Face Products Every Man Needs
A good skincare routine is essential for every man. Between the sun and everyday activities, our skin can take a lot of damage that we might not see. That is, until we really look. Everyone, including men, should take care of their skin with a great skincare routine.

To get you started, here are four of the best face products for men to complete your skincare line up. Combined in a simple routine, these will protect your skin and help you look and feel younger.

1. An Overnight Serum

Skincare doesn't just happen in front of the bathroom mirror, it also happens when you're asleep. This is one reason to have an overnight serum like a cellular revitalizing serum. An overnight serum rich in antioxidants, Alpha Hydroxy Acids (AHA), Beta Hydroxy Acids (BHA), and nourishing extracts can do wonders for your skin. They can diminish signs of aging, reduce inflammation, and help destroy free radicals. All of this is possible with the right product. It's the first step in helping your skin recover after the day and will let you wake up feeling fresh.

2. BioPlacenta Invigorating Serum

One of the reasons our skin starts to age is because of our Cellular Turnover Cycle. As we get older, the cycle happens less often, meaning our cells don't swap out as quickly as they once did. A BioPlacenta Invigorating Serum helps nourish your skin with everything it needs, including compounds that can stimulate that Cellular Turnover Cycle.

3. Nourishing Moisturizer
Our skin needs some extra moisture to help it retain its elasticity and resilience. If you go shopping, you can grab many high-quality regular moisturizers, but should do more than just help retain water. A good moisturizer should include nutrients that the skin needs to stay healthy. The right nourishing moisturizer will have biomimetic peptides, neuropeptides, and oligo elements to help improve your skin and leave it soft and smooth.

4. Cellular Health Supplement
Your skin needs more than just topical products. It needs specific nutrients, vitamins, and minerals. The best way to get all of them is through a simple dietary health supplement that you can take every day to help your skin stay healthy.

The best supplements to improve skin health will have two key ingredients: collagen, a protein found in connective tissue that helps your skin keep its elasticity, and hyaluronic acid, which improves hydration and reduces wrinkles and the signs of aging. It may surprise you, but by taking a regular supplement, you can see noticeable improvements in your skin very quickly.

Where You Can Get the Best Face Products for Men

Here at Qyral, we believe that men deserve incredible, complex skincare products without complex routines. It's why we have designed an easy-to-follow routine that uses the best face products for men to help keep their skin soft, youthful, and nourished. With our starter kit of an overnight serum, our invigorating bioplacenta serum, nourishing moisturizer, and cellular health supplement, you can get the skin you want without a complex routine. Contact us if you'd like more details.
back to blog