Cellular Health Supplement
Cellular Health Supplement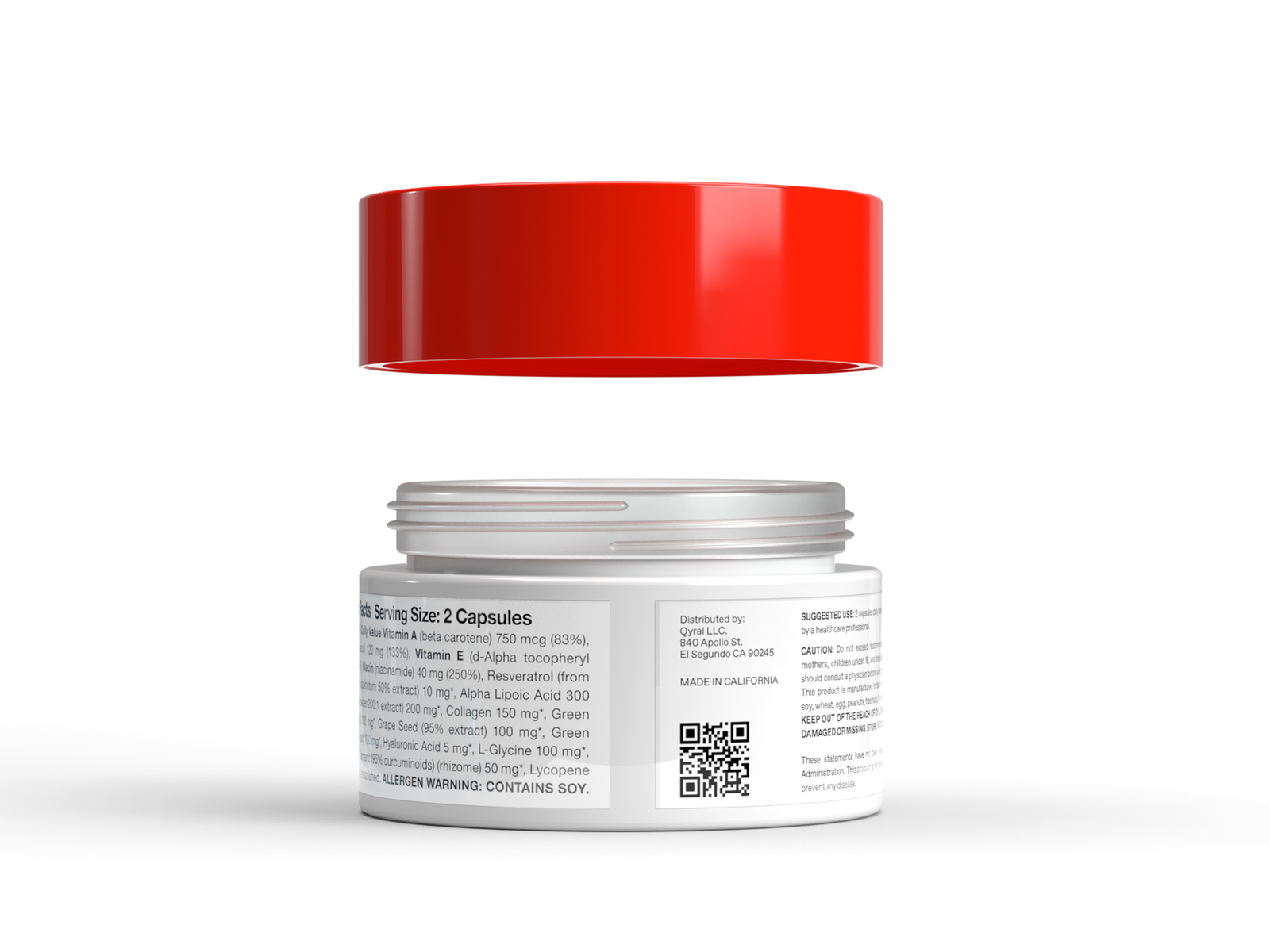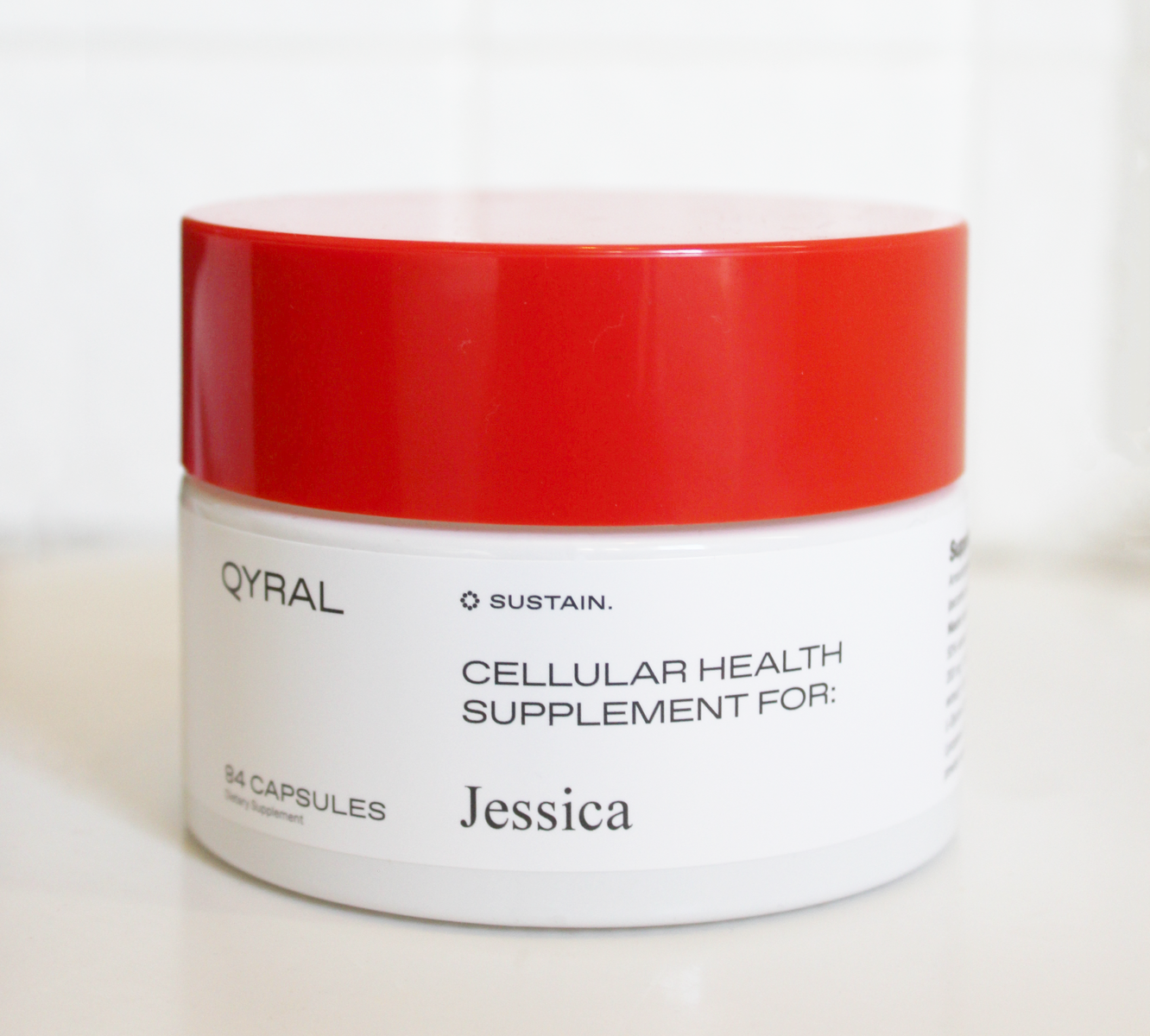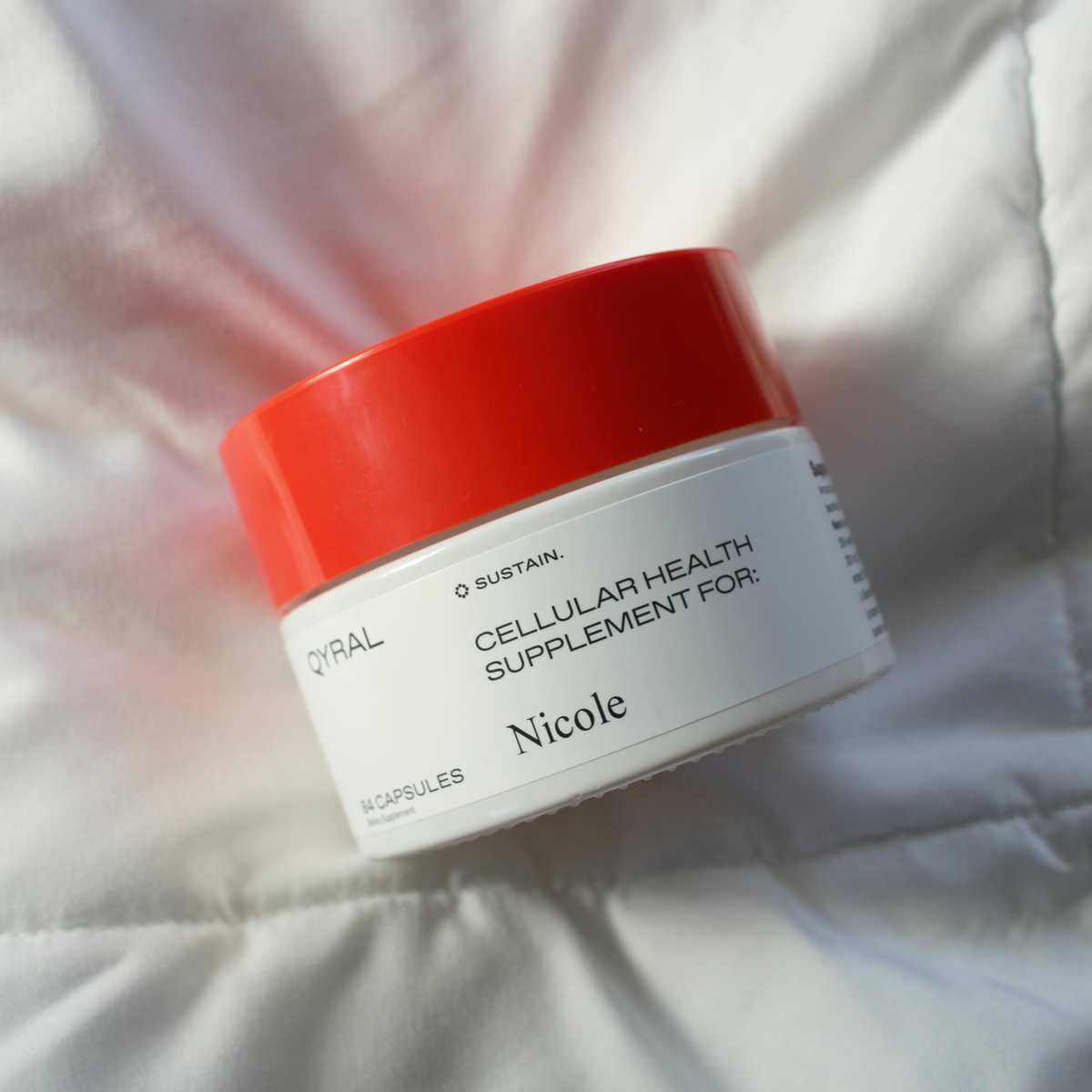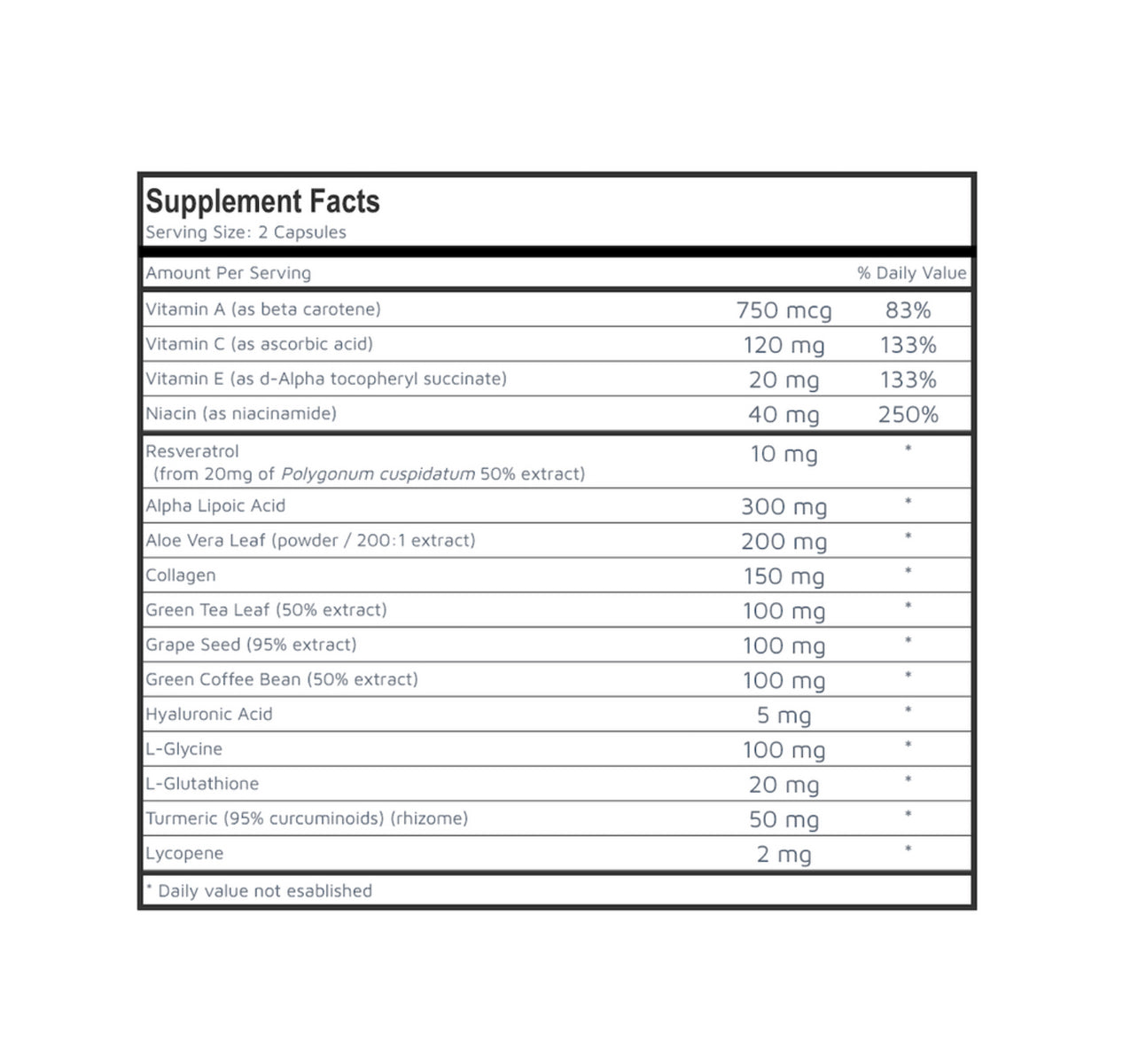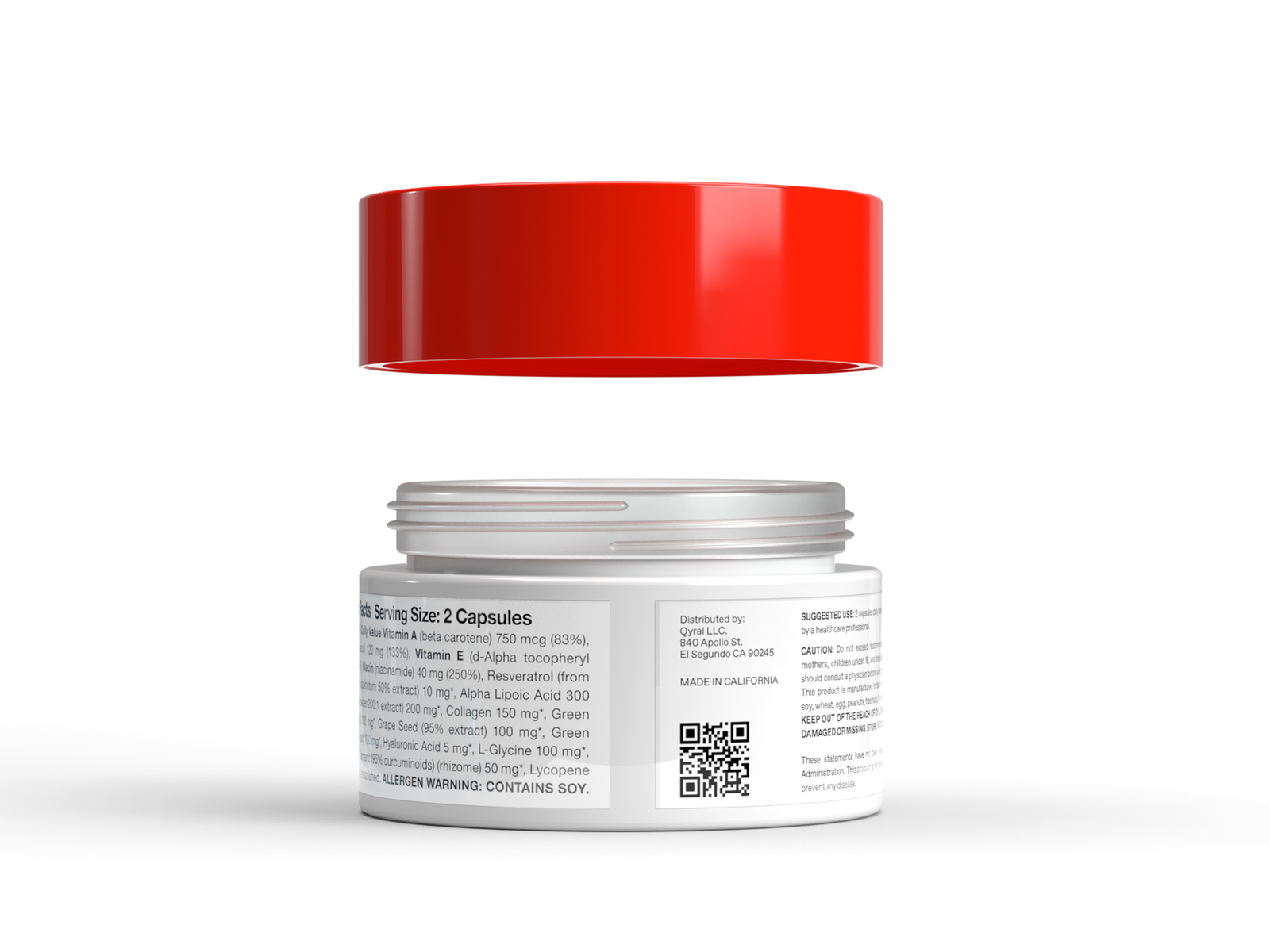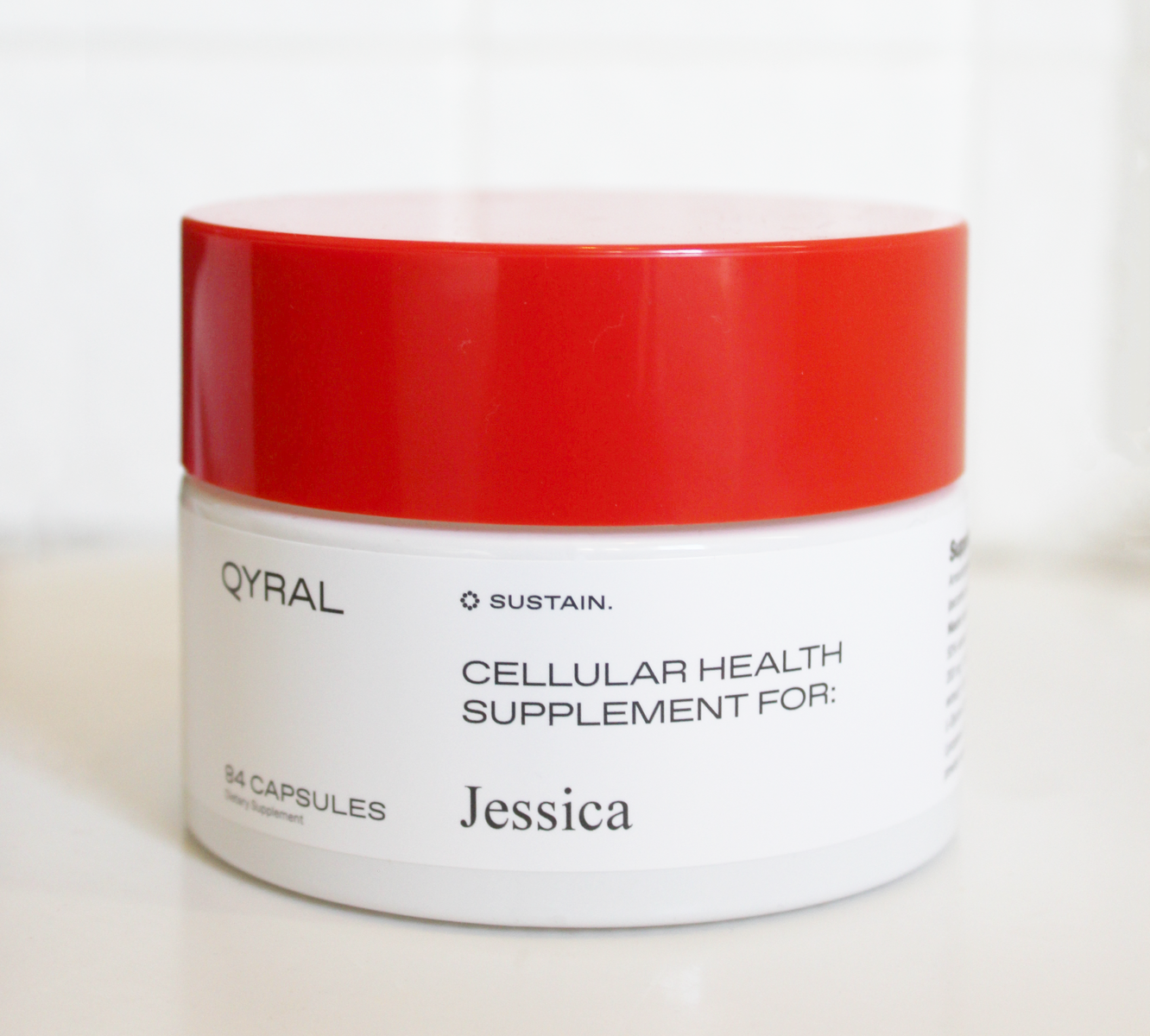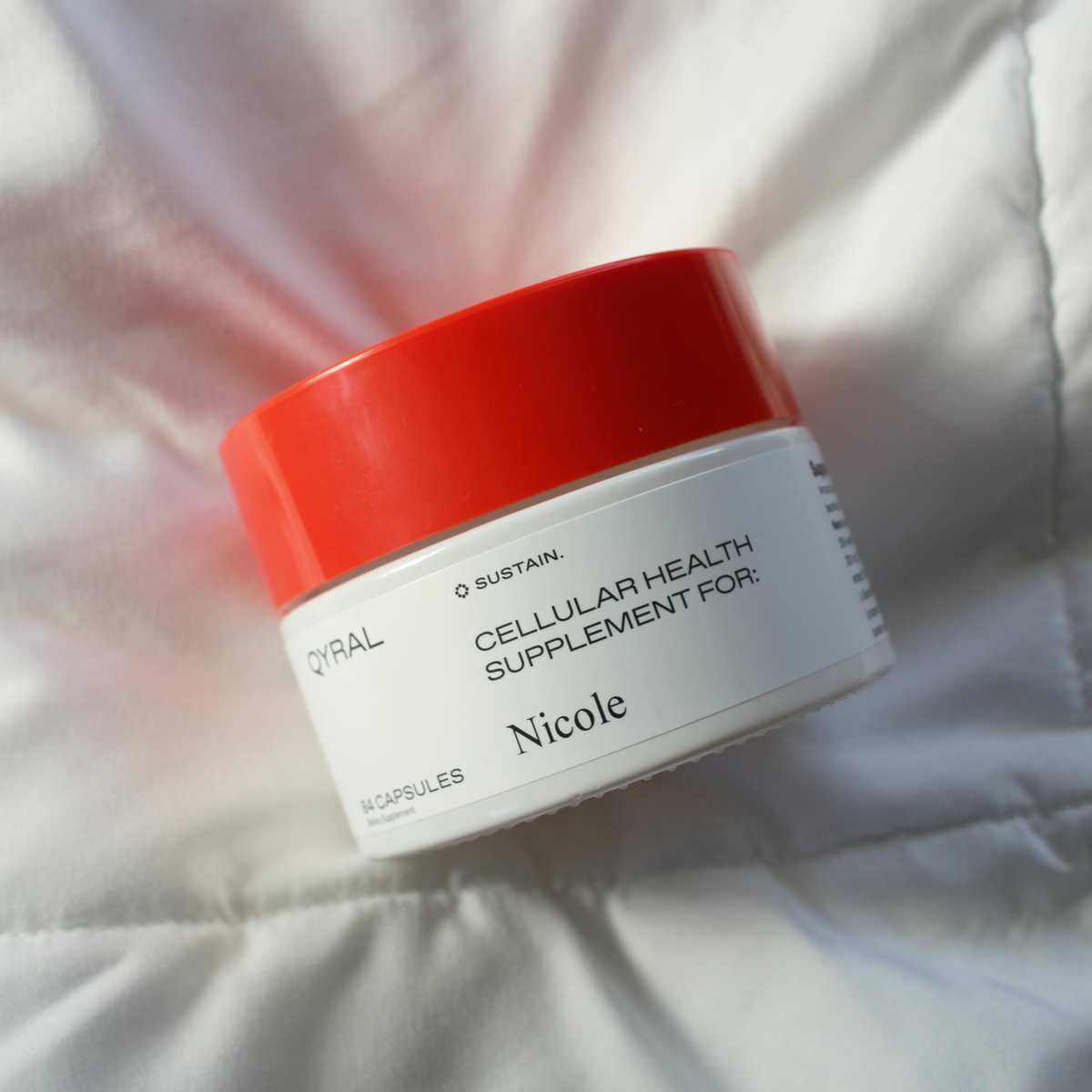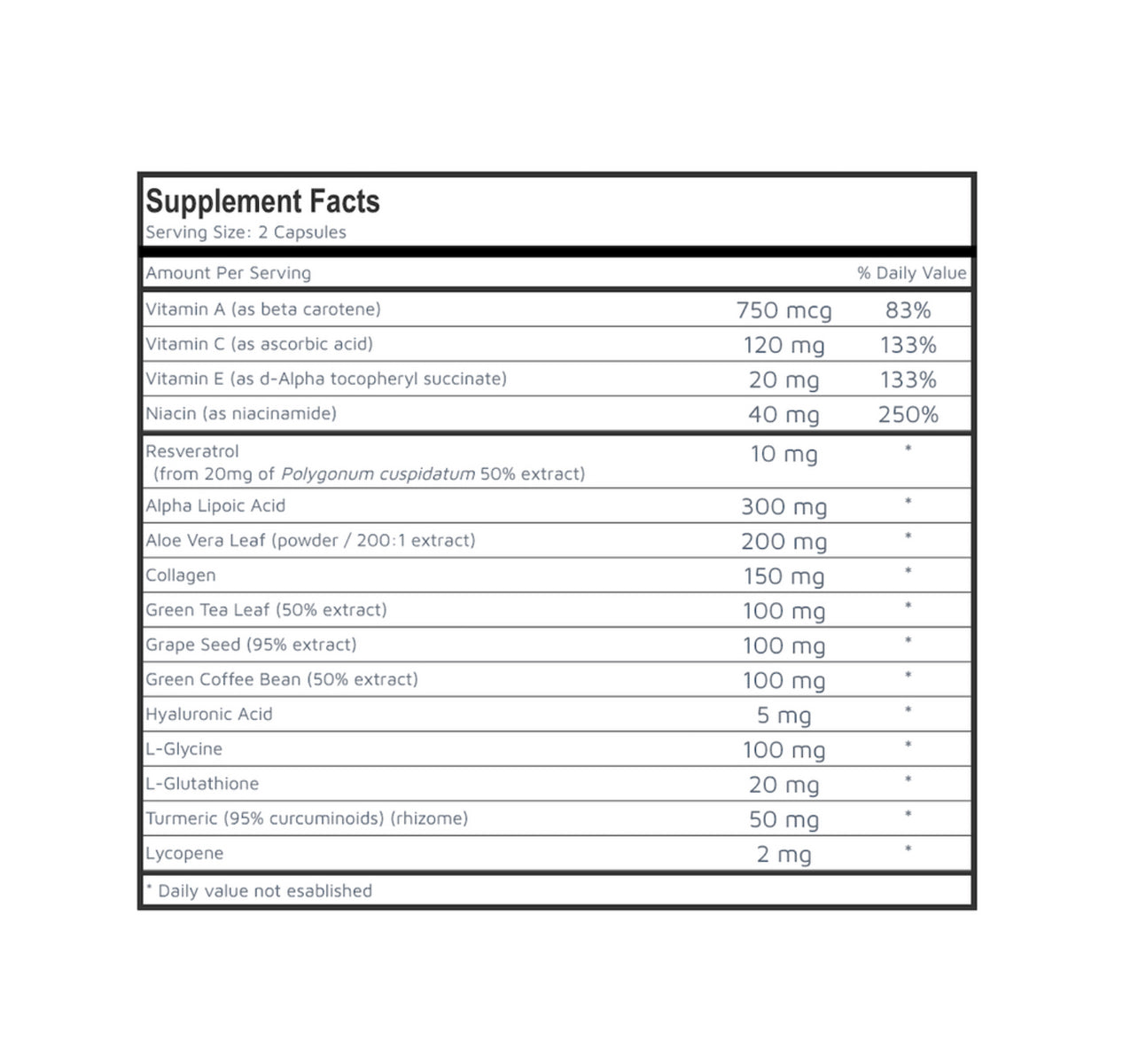 A daily dietary supplement designed to support your skin and body's functions by providing key vitamins and nutrients beneficial to cellular health.
Also includes Collagen, the main protein found in connective tissue, and Hyaluronic Acid, used by dermatologists to boost hydration and reduce the appearance of fine lines and wrinkles.
Sustain: Cellular Health Supplement has been developed to complement Qyral's range of skincare products and to support your natural Cellular Turnover Cycle.
Powerful antioxidants target the damage caused by free radicals, which can lead to cellular senescence.
* These statements have not been evaluated by the Food and Drug Administration. This product is not intended to diagnose, treat, cure, or prevent any disease.
** This product's formulation is not custom compounded. 
Our bodies are under constant attack from free radical damage caused by pollution, our diets, and lifestyles. In order to combat this damage and heal, grow, and regenerate, our cells need a variety of key nutrients. Sustain: Cellular Health Supplement is packed with ingredients that have been shown to play an important role in skin health at a cellular level, and can help promote younger, healthier looking skin as part of a holistic skincare routine.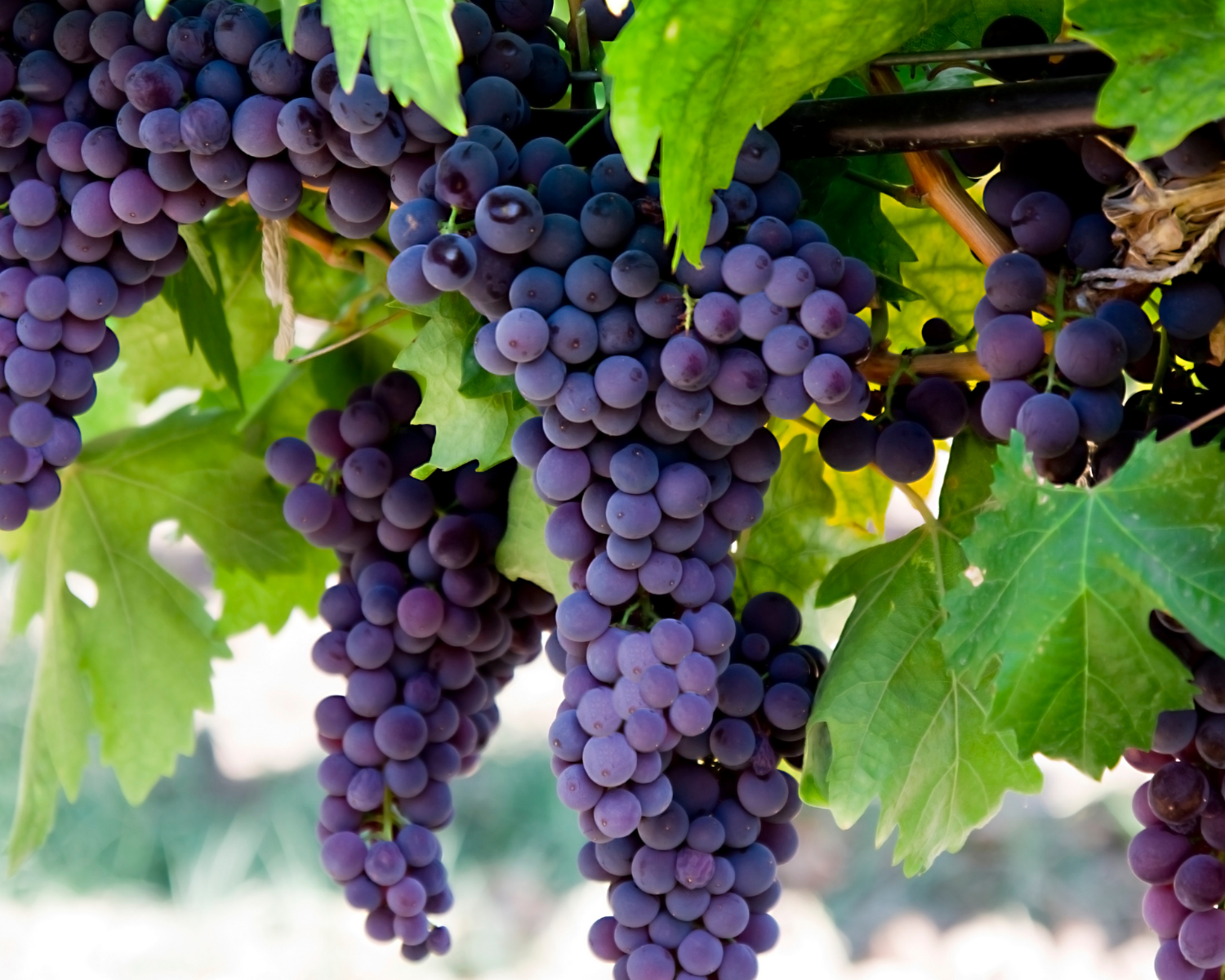 Resveratrol
Alpha Lipoic Acid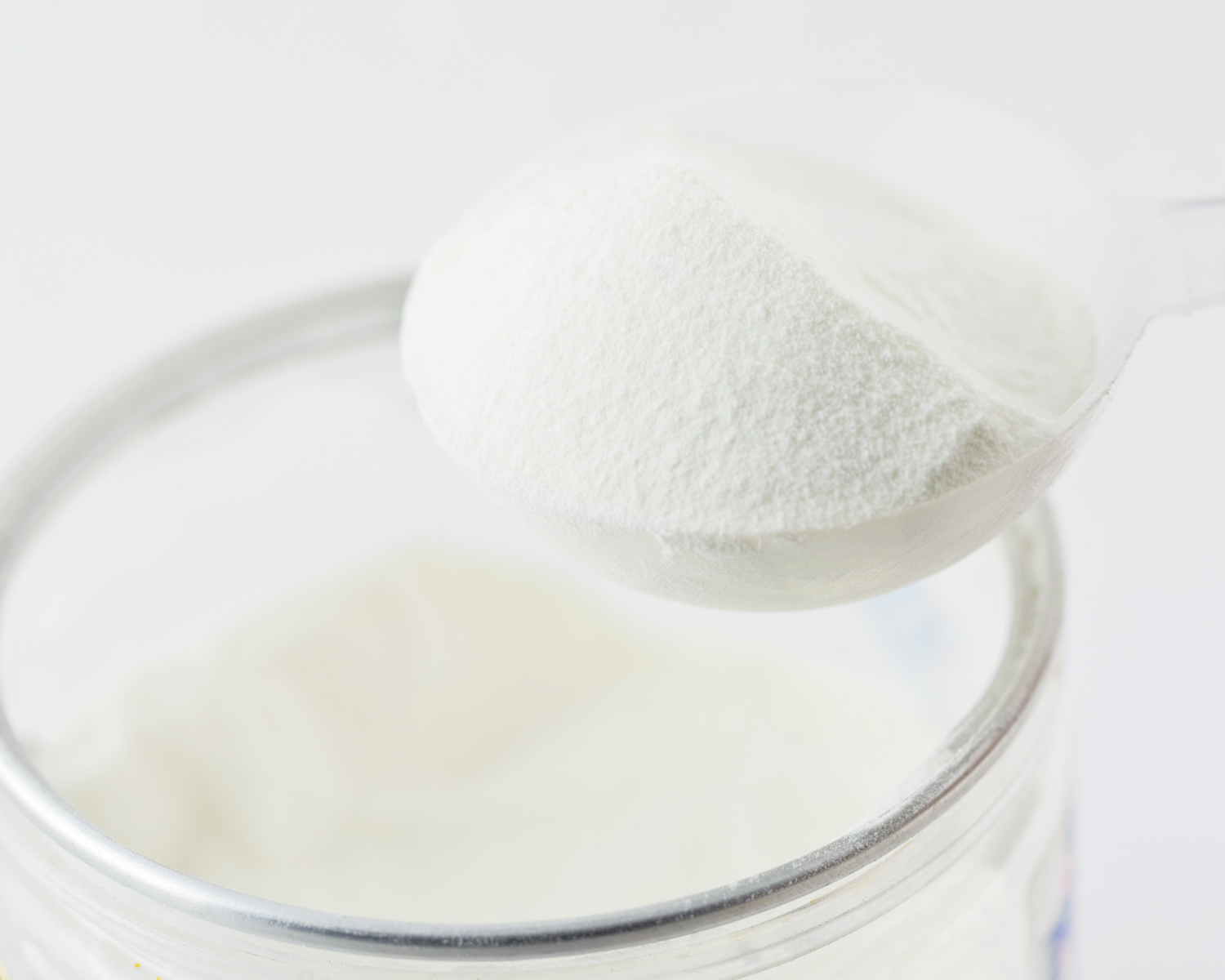 Collagen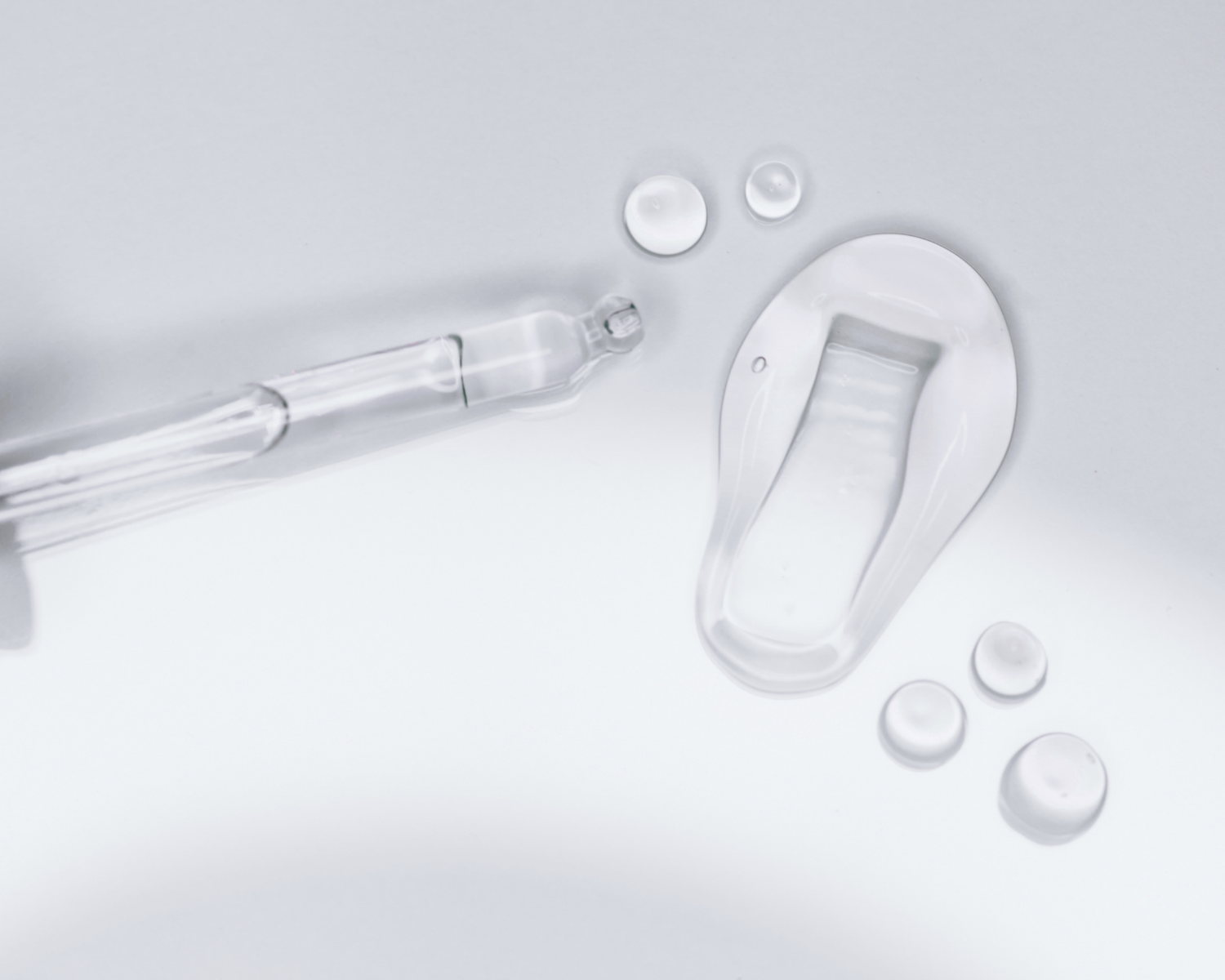 L-Glutathione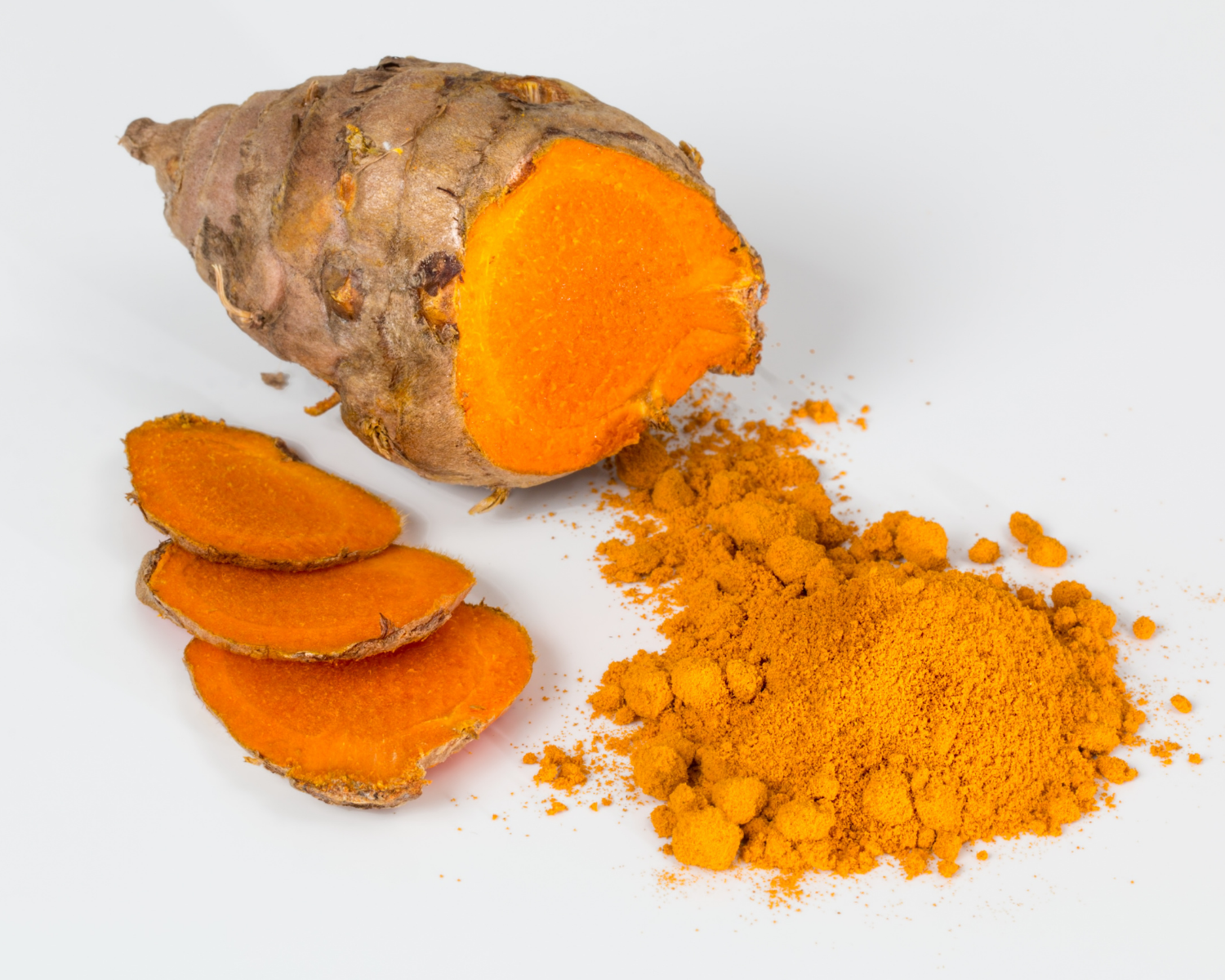 Turmeric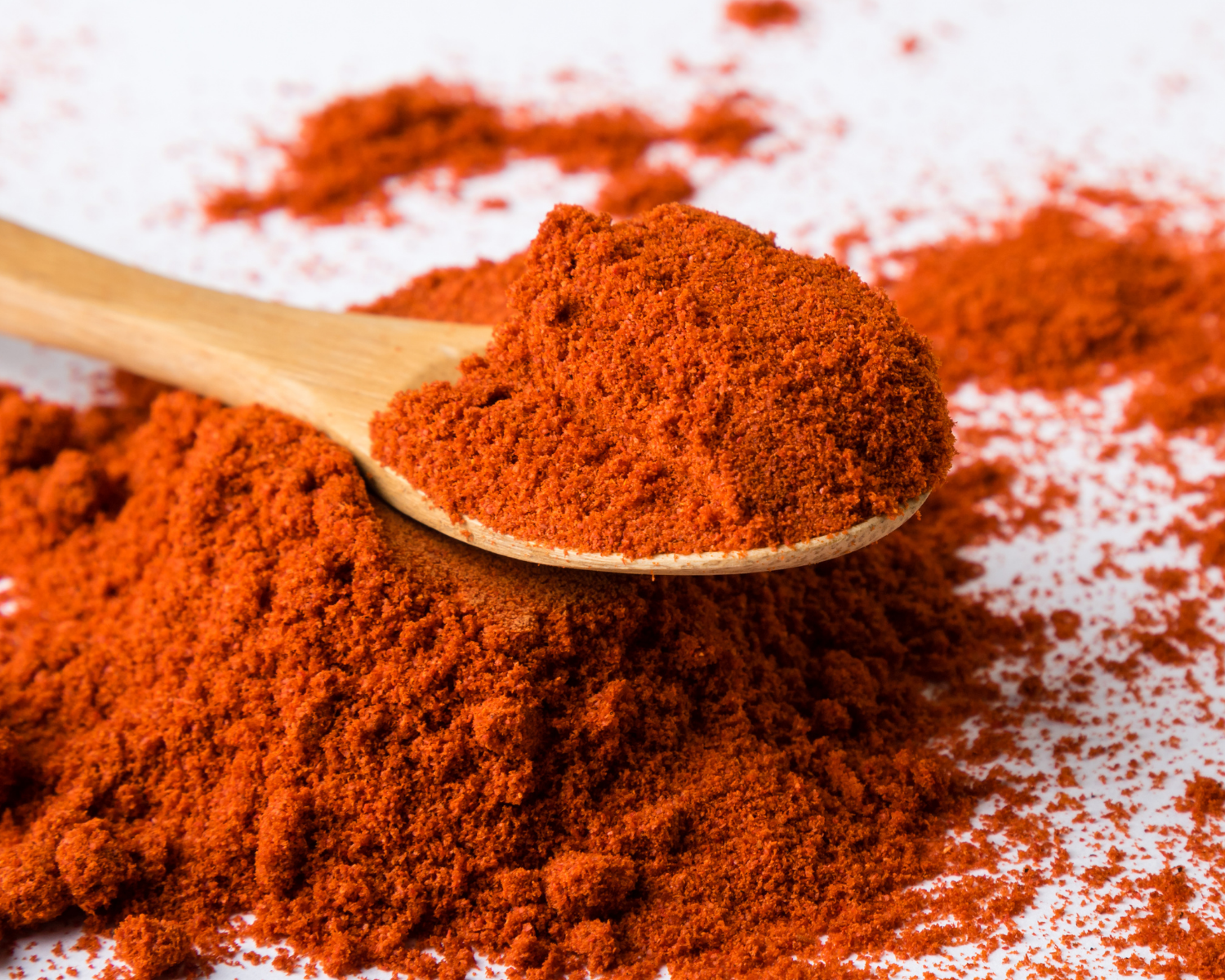 Lycopene
Antioxidants including Resveratrol, Grape Seed, Green Tea, and Alpha Lipoic Acid to target free radicals. Key vitamins to protect, nourish, and strengthen skin. Collagen and Hyaluronic Acid to improve hydration and suppleness. Qyral's Cellular Health Supplement has been developed to revitalize, rejuvenate, and regenerate cells.
As a dietary supplement, take two (2) capsules daily with meals. May be taken morning or night. *Do not exceed recommended dose. Individuals who are pregnant or nursing, under 18, or have a known medical condition should consult a physician before using this or any dietary supplement.