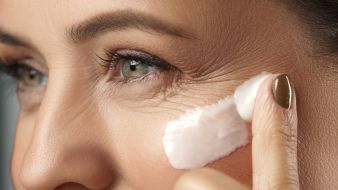 Anti-Aging Skin Care Products FAQ
As technology continues to discover options to help maintain youthful and radiant skin, the world of anti-aging skin care products has become increasingly vast and intricate.
With numerous brands, ingredients, and personalized options available, it's only natural to have questions. By understanding the most frequently asked questions, you can gain valuable information and make an informed decision about the skin care products that are best for you.
Who Can Benefit from Anti-Aging Skin Care Products?
Anti-aging skin care products are suitable for anyone looking to prevent or diminish the signs of aging. Whether you're in your 20s and want to maintain youthful skin or in your 50s and wish to address fine lines and wrinkles, these products can be customized to your specific needs.
What Are Anti-Aging Skin Care Products?
Anti-aging skin care products encompass a wide range of items designed to target common signs of aging, such as fine lines, wrinkles, uneven skin tone, and loss of firmness.
These products can include moisturizers, serums, cleansers, exfoliators, eye creams, and more, each formulated with specialized ingredients to address specific concerns.
Where Can I Find Anti-Aging Skin Care Products?
Anti-aging skin care products are widely available and can be found anywhere you buy skin care product.
Traditional retail stores, pharmacies, and beauty specialty shops carry a wide selection, but it can be difficult and confusing to find the right products for your skin.
Here at Qyral, we offer personalized products that will meet all of your needs. We carry a wide variety of products, formulated to support your skin type while fulfilling your concerns.
When Should I Start Using Anti-Aging Skin Care Products?
Prevention is key when it comes to anti-aging skin care.
While the ideal time to start using these products can vary from person to person, experts recommend incorporating a basic anti-aging routine in your mid to late 20s.
This allows you to establish a solid foundation and protect your skin from external factors that contribute to aging. It's also a proactive approach to keeping your skin healthy.
Why Should I Use Personalized Skin Care Products?
Personalized skin care products have gained popularity in recent years, catering to individual needs and preferences. Everyone's skin is unique, with specific needs and sensitivities. By opting for personalized products, you can address these specific concerns effectively, targeting the root causes of aging.
Through various assessments and analyses, our products offer customized formulations, ingredients, and routines tailored to your skin type, lifestyle, and environment.
Navigating the world of anti-aging skin care products can be overwhelming, but understanding the fundamentals can help you make informed choices. Everyone's skin is different, so what works for one person may not work for another.
Consultation with a dermatologist or our skin care professionals can provide valuable guidance. With Qyral's personalized skin care products, it's possible to address individual needs more effectively than ever before, enhancing the potential for youthful, healthy, and glowing skin through all ages. Find out what our anti-aging skin care products can do for you.
back to blog